heyya!!
last friday (2/12/11), for the first time in my life i took a bus to HKL.. proud of me for a while... hakhak...
the doc said 'i give u antibiotic, if 2 or three days still have the swell, juz come again and we need to refer to the critical department'. how come? today, the swell still present!! my classes are really pack, so how can i go there again? my eyes also becoming more to bad condition. i am still wondering what disease am i suffering? maybe, juz let it be or what???
enough for that intro, all i want to story is about my darl!! here is it, i had bought new gadget to spent all my money.. yeah!! that's sound so 'furry' to THEM!! yes, as long as i have it!
so, here are some speculation bout my gadget :
12MP CMOS sensor
9-point AF system (up from 7 on the 1000D)
63-area iFCL color-sensitive metering (from EOS 7D)
720p movie recording at 30 or 25fps (H.264 compression)
2.7" LCD, 230,000 dots
ISO 100-6400 (no expansion)
Basic+ creative point-and-shoot mode
Eye-Fi wireless SD card compatible menu options
what do u think about it? can u guest what it is? hoho... advanced question dude!!
of course it is a camera. yea bebeh..it is!! i was bought it after i thought frequently at HKL. in the middle of my pain, i can go to KLCC without any make up on and sore eye behind n was very looks like a beggar!! that is why i put my intro just like that.. okay.dont laugh at me, that was myself okay, i dont try to be like other.
once, my lappy was my beloved baby, n now the camera is the most beloved baby.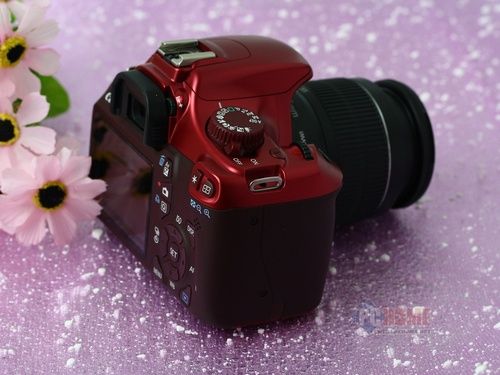 Canon EOS 1100D (yuna)
why i put yuna there? because yuna introduced this camera to me (actually the salesperson introduce it with the Canon ambassador's name yuna) actually the time i was there, i dont know what model i would choose because my budget was around below 1k. and see, i was lost with the temptation. i bought it with the canon picture printer and total out about 2k something with free gift and photog. classes.
whatever it is, i am very satisfied with my decision. i can learn how to use it, and get very valuable snap.
i dont prefer most having it is a style among teenagers, i just prefer satisfaction in myself.
oh...bla...bla..bla....i dont have any idea to tell... yeah..i will attached with the pictured snap by me!!
beginner trial